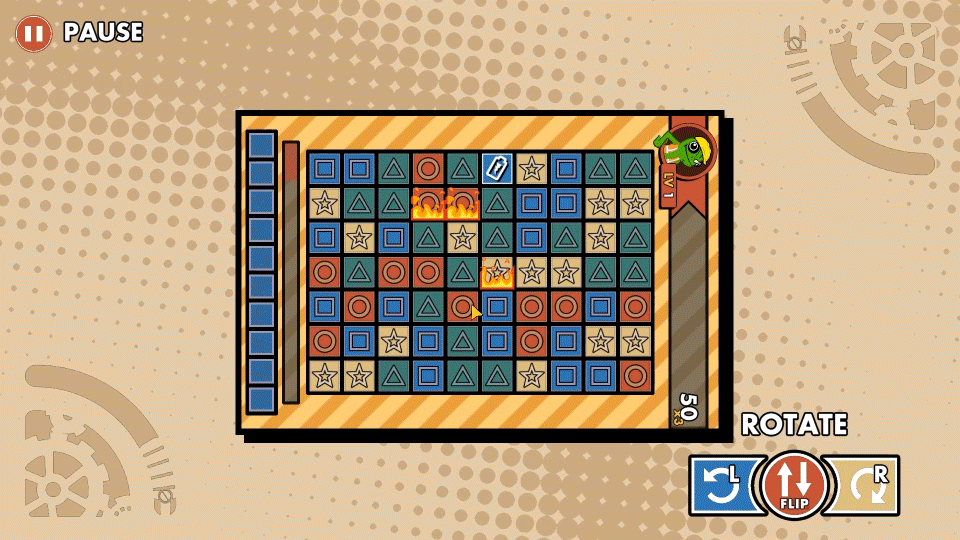 vlcsnap-2022-06-14-18h41m30s544
vlcsnap-2022-06-14-19h47m34s435
Collapsus 8 Player multiplayer
vlcsnap-2022-06-14-18h41m30s544
COLLAPSUS

™

is a one-of-a-kind block-crunching puzzle game all about gravity manipulation and resource management!
​
Join

Leon the Chameleon

as you twist, tilt, turn, & flip your device as you solve your way through endless, mind-bending puzzles!
3 Standard difficulties + 2 Unlockable difficulties; each with Gravity Rush and Time Panic variations with endless gameplay

30 mind-bending Challenge Modes + 30 "Plus" Modes that add crazy new mechanics to the game

Super mellow Zen Mode, for when you just want to sit back and relax

Mission Mode, with 50 objective-based puzzle ops and 50 "Secret Missions" to amp up the challenge

A robust Puzzle Mode with over 300 single screen puzzles and a Puzzle Maker so you can share your own puzzle creations online

Free, unique, Daily Puzzles brought to your device every day

Multiplayer Battle Mode, where up to 8 players can battle it out for dominance online or locally

Online leaderboards for every mode, over 200 in-game Medals, and over 50 unlockable costumes, including cameos from some of your favorite indie games

Over 50 accessibility options for players with disabilities (including color-blind palettes, dyslexia-friendly font options, remappable controls, and more)
SEE WHAT WE'RE WORKING ON NOW!
"Collapsus has out Tetris'd, Tetris"